RT Pastry House serves Japanese-style, freshly baked daily buns, pastries and cake that has gained liking from the public over the years, putting them into continuous expanding outlets numbers which now span across few areas in KL and Klang Valley including Taman Danau Desa, SS15, and more.

Their outlet at SS15 has taken a step forward recently, opening  café-style RT Cafe House that allows diners to sit back and relax. Customers can now purchase freshly made bun at RT Bakery next door and bring over to the café, enjoy with a cuppa of coffee.

Currently, RT Café House's menu is limited to only cakes, sandwich, drinks and simple pasta. Hence, it may not be the best place to look for if you are seeking for wholesome BIG breakfast, baked egg with cheese & toast or pancake with bacon & egg. However, do visit for their coffee and cake, as they are as noteworthy as many coffee places blooming around SS15.

Signature Pasta RM12.80
Bravo to RT Café House, as they have slowly churned out main courses despite the limitation in kitchen and staffs. There is only one type of pasta currently, a tomato base. It goes back to the basic, eliminating all fancy elements by tossing in only mushroom, chicken ham and tomato gravy into spaghetti.
The café is now running a special promotion for their Classic Pasta, where it is priced at only RM9.80 with your choice of drink.

Matcha Latte RM8.80
Pronounced bitterness couple in balance with milk, less powdery residue as happened in some cafes.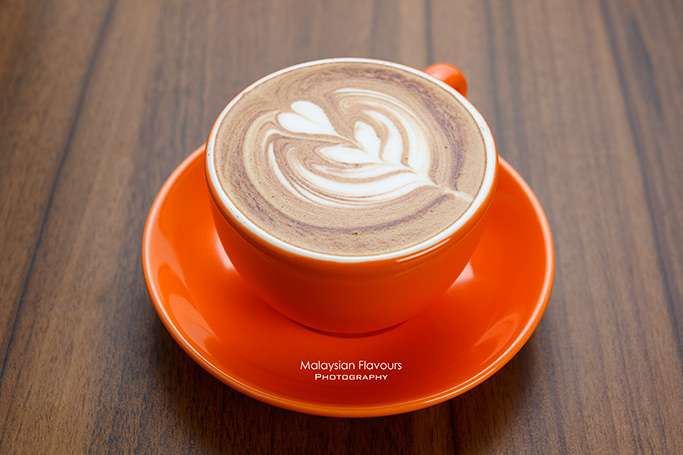 Mocha RM9.80
Coffee is prepared from house blend of Brazil, Blue Mountain, Mexico and and Columbia.

Cappuccino RM 8.80
Coffee in white and black is available, accompanied with other choices such as chocolate, matcha latte, mocha, nutella latte and Nutella Cappuccino. Flavoured coffee is upon request, with selection of caramel, hazelnut, vanilla or crème brulee at extra RM1.50.

Nutella Cappuccino Ice Blended RM16.80
One of the highly recommended cold drinks in RT Café House. Thick and rich, icy cold, gracefully layered with pleasant sweetness of Nutella, yet not overwhelmed.

Signature Sandwich RM6.80
Simple, healthy sandwich that has egg, ham, cheese, tomato and lettuce in between two white bread. Not exactly wonderful, but ideal as grab n' go breakfast for universities students and workaholics within the area.

Red Velvet Cake RM11.80

Carrot Cake RM12.80

Chocolate Nutella Cake

Chocolate Lava Cake with Ice Cream
Photography: Summerkid
Address:
RT Cafe House (Beside RT Pastry House)
B5-G, Jalan SS 15/4D,
47500 Kampong Baru Subang,
Selangor, Malaysia.
Business Hours:
Mon-Fri (10AM – 12midnight)
Sat-Sun (8AM – 12midnight)