Update as of Sept 2019, Forty Hands Coffee at Bangsar South is closed down now.
Forty Hands Cafe is finally here at The Sphere, Bangsar South KL after 8 successful years in Tiong Bahru, Singapore.
From Tiong Bahru Singapore to Bangsar South Kuala Lumpur, Forty Hands has fast becoming one of the most popular cafes in town, despite opened just in February 2018. Artisanal coffee and Aussie-style breakfast take the center stage, explore your favourites amidst dining setting that boosts a modern, rustic industrial design.
It took us two visits before we get to dine in Forty Hands KL. The first visit was on a weekday lunch – an extremely busy, full-house scene with queue, probably due to working crowds in Bangsar South area. Forced to leave and returned again on Saturday, which turned out to be a rather pleasurable experience. Less people, more cozy, just nice to chill and relax.
Limited food selections on Forty Hands menu, a mix of familiar brunch choices and Forty Hand's very own creative twist like Kong Bah Pao. Price range within RM30. Most items are egg-related, from Sunny Side Up on your Big Breakfast to poached egg on Eggs Benedict, Eggs Cocotte, Chili Scrambled Eggs and egg-coated French Toast, enjoy egg-cellent treat in the way you like.
Eggs Benedict with Pork Bacon, Spicy Potatoes RM26
Settled down with Eggs Benedict as we wanted to try their legendary spicy roasted potatoes. Most eggs benedict in KL are served without any sides, mostly just fresh greens but Forty Hand's version has a heap of potatoes. Very generous portion indeed.
Secret homemade chilli mixture brushed all over potato cubes then send to roast. End result looks fiery hot but actually quite manageable spiciness. Mildly spicy for us. Like how the potatoes cubes still remain a soft crunch instead of creamy tender like braise sauce-soaked potatoes.
Other than this, the eggs benedict was quite ok. Toast, layered up with spinach, pork bacon, sauteed spinach, poached egg, and Hollandaise sauce. Still room of improvement on the egg doneness though.
Banana Bacon French Toast RM20
Banana Bacon French Toast was better than expected. Super moist and fluffy brioche with thin crispiness at the edges is the noteworthy part. Served with caramelized banana – the sweet, and streaky bacon – the savoury. Finished with maple syrup drizzles and icing sugar powder.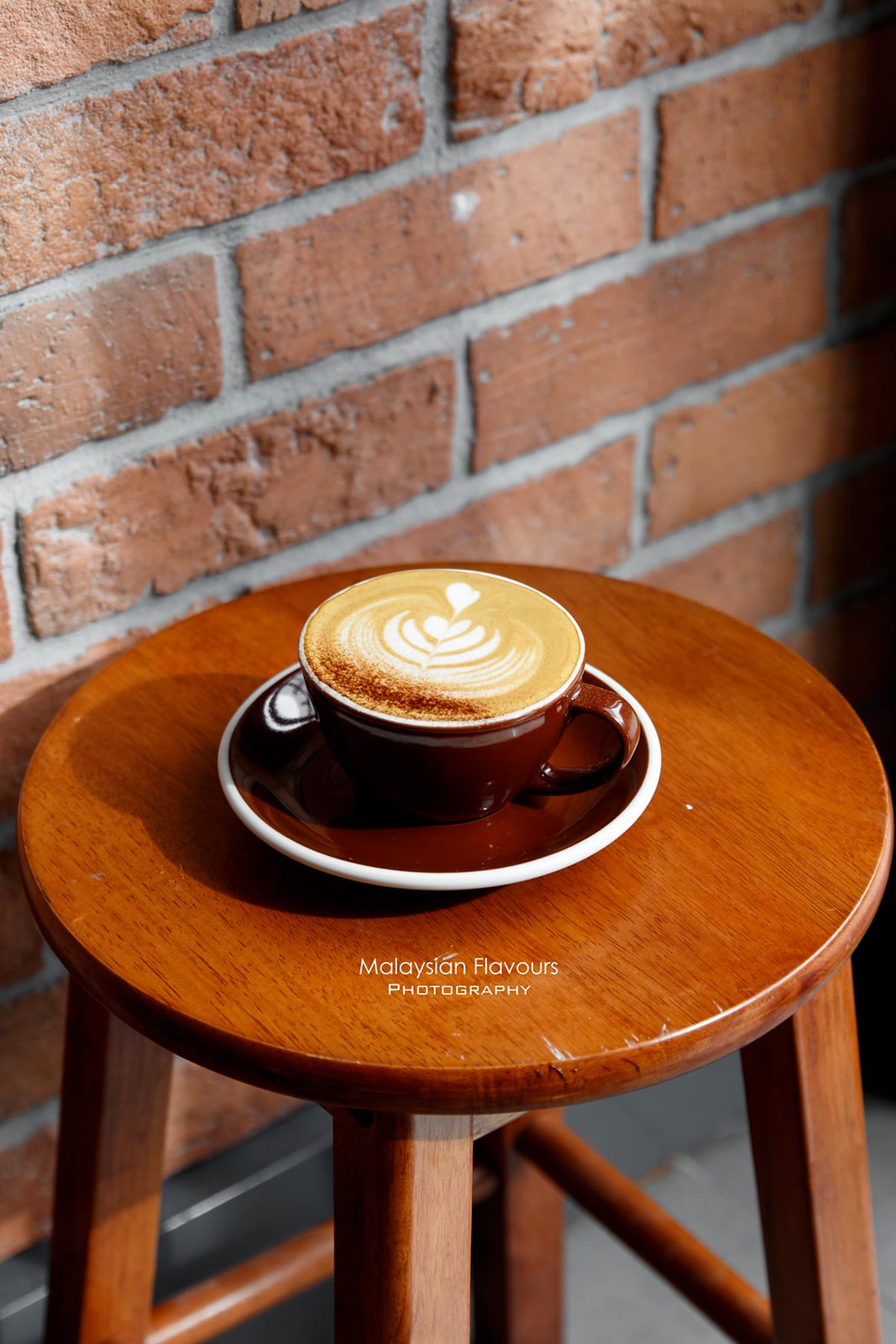 Flat White RM10, Cappuccino RM10
Coffee is something that 40 Hands prides at. Using specialty coffee freshly roasted by their sister cafe Common Man Coffee Roasters, which also has a KL branch in TTDI. Cold brew, latte, flat white, cappuccino and long black, get your caffeine fix from 7.30AM to 10PM daily. Non-coffee options include chocolate, juices and tea.
Our total bill came to about RM75 after service tax. Pretty standard spending amount for 2 in cafes. Again, something we will splurge on once in a while as our weekday-hard-work-reward, but definitely not every day.
Forty Hands KL / 40 Hands Coffee
Address:
1, 1 Avenue,
The Sphere, Bangsar South,
59200 Kuala Lumpur, Malaysia.
Opening Hours: 7.30AM – 10PM daily
Contact: 03-2732 0855
Facebook: https://www.facebook.com/fortyhandskl/